While the winter brings festivities, Christmas and skating rink fun, they are not as much fun for our skin which gets a tad too flaky, dry, and itchy. For most of us, winter skin is a nightmare as we appear to have aged 10 times in just one season and our skin suddenly loses its luster and shine that people envied us for at one time. However, all is not lost as adding some simple steps here and there in your beauty regime can help to get back your original skin in no time. Of course, it does involve some extra efforts for you. But for glowy, soft skin, who doesn't mind investing a little more? Most of us are probably already following the CTM routine – Cleansing, Toning, Moisturising – but these three steps alone cannot combat the harsh Canadian winters. What we need is a solid routine that beats the skin blues. Here are some proven ways to make sure your skin gets a daily dose of nutrition and stays shiny and lustrous all through the winter.
Cleansing
Make sure you clean your face before going to bed. While we assume you are already using a cleanser, make sure you double cleanse in winters. Why? Because the first round of cleansing helps to remove your makeup and SPF (we hope you know that you need SPF even in winters!). The second round is to clean your actual skin layer once it is free of all layers of makeup and SPF. Bear in mind that if you don't cleanse enough, those expensive serums and moisturizers you just bought aren't going to be half as effective. For the best results, you can do the first round of cleansing using an oil or cream cleanser and follow it using micellar water or a gel or foam based cleanser. This two-point cleansing will ensure you get rid of all oil and water-based dirt.
Using a hyaluronic acid
Exposure to severe temperatures, heating and dehydration can result in the premature appearance of fine lines. If you feel like you have suddenly aged overnight, don't worry, your skin is just dehydrated. Don't be alarmed with the word acid just as yet. Hyaluronic acid is found in the body and is known to slow ageing. Since it has the ability to attract and hold large amounts of moisture, using an HA serum before moisturizing helps you to retain the good effects of the moisturizer.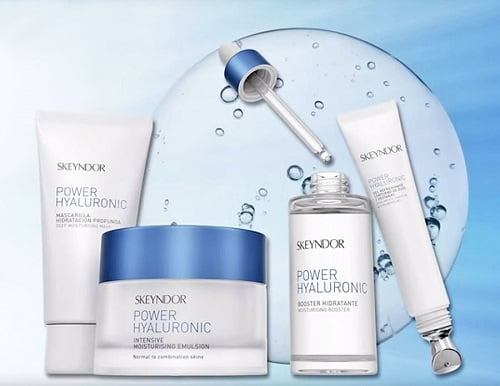 Facial Oil
Oil is your best friend in the winter. Whether it is for your hair or skin, using a facial oil a few times a week instead of regular moisturizer can seal in moisture and make your skin look like a million bucks. It also helps you to prevent skin flaking giving you a nice glossy skin tone.
Acid toner
Acid toners may sound scary but believe us, it is more effective than the scrub that has been sitting in your shower for the past many many months. After cleansing, remember to dab a few drops of acid toner over your skin and get rid of fine lines and spot scarring. Make sure to use an SPF the next day to prevent damage to your skin.
Face mask
Applying a face mask each week will replenish your skin and tone it. Just apply your face mask and surf your favourite Netflix exclusives while the mask works its charm. Have a better example of multitasking? We don't!
European Beauty is a premium skincare boutique offering a range of beauty services for skin and body. Speak to our skin therapist today to know the best skin rejuvenation and maintenance programs for you.