Academie is a premium skincare line that provides a variety of products such as toners, exfoliates, creams, masks and treatments which all work towards intense age recovery and cutaneous intolerance, all the while restoring a youthful glow to the skin. With intensive active ingredients and a gentle texture, Academie accommodates all skin types on their journey to brighter and better skin.

Product Line:
Ampules,and Oils-Serums
Boost your skin and amp your regular skincare product with three ampoules from Academie that have highly concentrated formulas for your tired skin. We have:
Instant Radiance: This is an express lifting booster that fixes makeup and prolongs its hold while bringing radiance back to the complexion.
Hyaluronic Acid: this is an intensive moisturizing booster that limits water evaporation and leaves the skin softer.
Sea Collagen: this is an intensive age recovery booster that hydrates the skin and has a tensing effect which helps restructure the skin.
Derm Acte
The Derm Acte line provides products that serve the purpose of intense age recovery, brightening and correcting complexions, cutaneous intolerance and reducing the appearance of severe dehydration and hyperpigmentation. These products contain major active ingredients such as native collagens, tetrapeptide and tripeptide, high and low molecular weight hyaluronic acid and vectorized vitamins E & C.
Intense Age Recovery
These products are geared towards intense age recovery with a cleansing, toning and exfoliating routine that works to resurface youthful aspects of the skin. Then this is followed up by an intense age recovery serum that has time-reversal technology, and an antioxidant cream that will restore luminosity to the skin. All this works towards hydrating the skin, reducing hyperpigmentation and corrects the complexion.
Cutaneous Intolerance
This is ideal for daily treatment of skin that gets irritated by various aggressions such as the use of cosmetics not suited to a user's skin type, harsh cleansing and other environmental factors. Products such as the Dermo-Hydrating Fluid and Dermo-Hydrating Cream will help restore the hydrolipidic film on the face to ensure efficient and long-lasting hydration. This line also offers cleansers, toners, treatment boosters and specific treatments catered to each skin type.
Restorative Exfoliating Night Cream
This is a hybrid product that combines a night cream and a mask in one. There are three key active ingredients that do a double restorative action for a fresh and radiant complexion: glycolic acid, salicylic acid and a firming active ingredient. All of this will help renew the skin and increases its cutaneous thickness, leaving it smooth and soft. This night cream smoothens, highlights and repulps the skin, with this triple-action in one product.
Sérum Éclat
This product is all about radiance as it lightens the skin, restoring its natural luminosity and erasing any signs of ageing. It helps by providing hydration to the skin, as well as adding a fresher and brighter complexion. This is done with an 8H radiance serum treatment booster that has a high vitamin texture that is fluid and silky, while having a high concentration of active ingredients working towards brightening the skin.
Reshaping Lift
This 3 in 1 product is all about re-sculpting by adding volume and lifting up the contours of the face to get a V shape (associated with youth). The three main active ingredients are tensing active, caffeine and Phyto-slimming active ingredients that will lift, destock and refine the face. It also has moisturizing properties that will keep the face hydrated.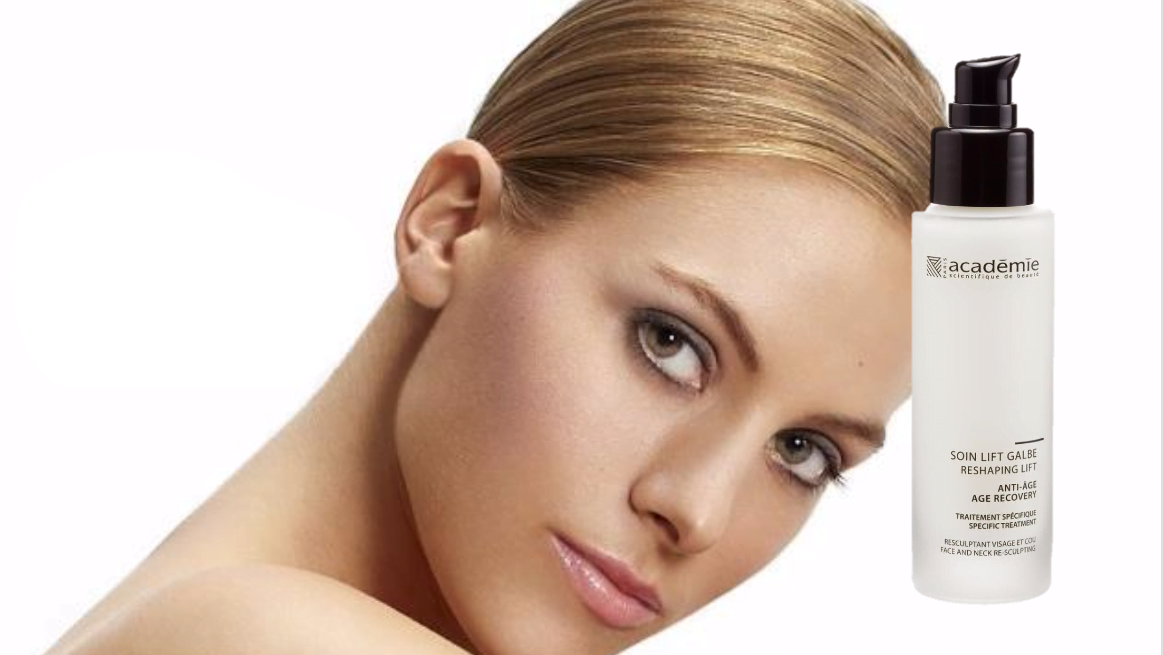 Visage
This line of products works on the visage and is catered to a variety of skin types and has several treatments: a cleansing treatment, a hydrating treatment, a daily treatment, a weekly treatment and a cabin treatment. These treatments work to oxygenate and stimulate the skin, reduce any redness and use vitamin C to lift and firm the face. The main active ingredients in these are hypo-sensible and 100 percent hydraderm.